Yes, You Can Ride Your Bicycle After Amputation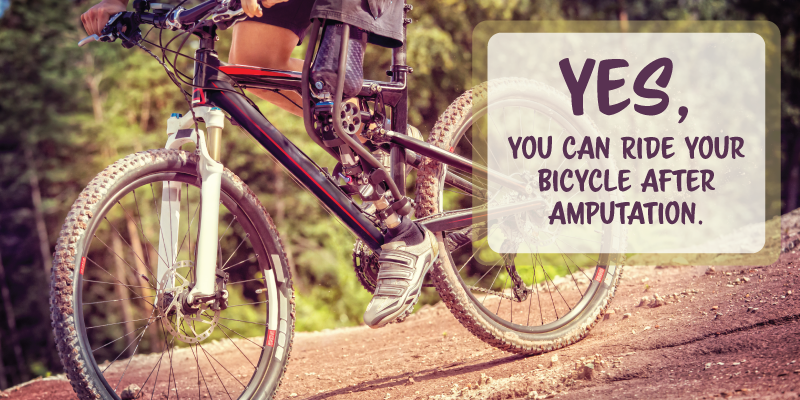 There's nothing quite like hitting the trails in the summer. Whether you have one prosthesis or multiple prostheses, you can take advantage of these helpful tips to get you riding again.
Upper Extremity Prosthesis
With certain modifications, those using an upper extremity prosthesis should be able to ride a bike again. There are customizable sockets and semi-sockets that attach to the handlebars. With the assistance of these devices, users are able to better balance and control the bicycle.
Additional adaptation can add functionality. Attaching thumb shifters can make maneuvering easier, as can connecting both brakes together so they can be controlled by a single handle.
Lower Extremist Prosthesis
Managing a below-the-knee prosthesis can make riding difficult, but not impossible. During the cycling motion, you need to bend your knee pretty high, so pay attention to the back of the prosthesis, where it fits into the socket. If the back of the prosthesis is cut high, you may have some discomfort while riding. We can adjust the prosthesis' cut so that it's lower and you avoid pinching yourself while riding a bike.
For above-the-knee amputees, bike riding may take a little practice, but you can get there. After fitting you with a specialized knee, you can enjoy a full-range of movement. At Floyd Brace, we're excited to assist you in learning a wide range of activities.
We take joy in helping our clients make the most of their active lifestyles. Stop in today and learn how we can assist you in your personal exercise and movement goals.